SHERWOOD FOREST ART

If you are looking for irresistible, breath-taking art, you are in the right place. In minutes, our collection can take you from a foggy Parisian street, to the gleaming Indonesian islands with their barefoot fishermen, and to the thrill of the shamanic mystery. At Sherwood Forest Art, we carry a huge selection of unique and diverse paintings, prints, sculptures and masks, in a variety of styles and media, and for every taste and budget. The exceptionally high quality of our selections attests to our broad taste, and to our lengthy experience as art dealers. Please visit us on the web to see some of our artwork. Our paintings are complemented by carefully selected framework.
Sherwood Forest Art Gallery is a Family Owned Business located at 19500 Livernois, In the heart of Detroit's Avenue Of Fashion.
www.sherwoodforestart.com
GOOD CAKES AND BAKES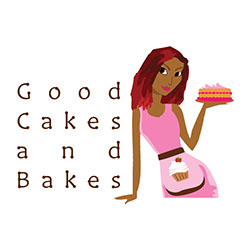 About Us...
Good Cakes and Bakes, LLC was developed out of April's love of baking from recipes! April has been baking since she was a child and found that she loved the reaction she received from people after they tasted her pastries. Because of her love for baking she attended Macomb Community College for Pastry Arts and gained knowledge on Pastry Techniques, Artisan Breads, French Pastries and Recipe Development. Michelle first became interested in baking by enjoying April's treats! However, now she has come up with lots of new creations in the kitchen and is excited to be more than the "taster!" Together we created GCB and our goal is to provide the most natural and fresh ingredients; and our pledge to our customers is to use organic and locally grown produce when available.
Click Back To Top
www.goodcakesandbakes.com
Located 19363 Livernois Detroit MI 48221
313.468.9915
Click Back To Top
CUSTOM FRAMING
FRAMED ART
ORIGINAL ARTWORK
PRINTS / POSTERS
GICLEE' PRINTING
PHOTO ENLARGEMENTS
.
19500 LIVERNOIS
DETROIT MI. 48221
1917 AMERICAN BISTRO
An attractive new restaurant on the Avenue of Fashion, as Livernois has been known for generations, is exactly that. Well-prepared dishes ranging from grilled shrimp, salmon and chicken to blackened or deep-fried catfish.
19416 Livernois Detroit MI 48221
313.863.1917
www.americanbistro.com
Mission Statement...
At Good Cakes and Bakes our mission, is to provide quality baked goods that are wholesome and organic in nature; and to provide our baked goods in an environment that is positive, creative, educational and friendly to our employees and community.
PHOTO RESTORATIONS
TROPHIES
PLAQUES
AWARDS
ENGRAVING
AND MORE...